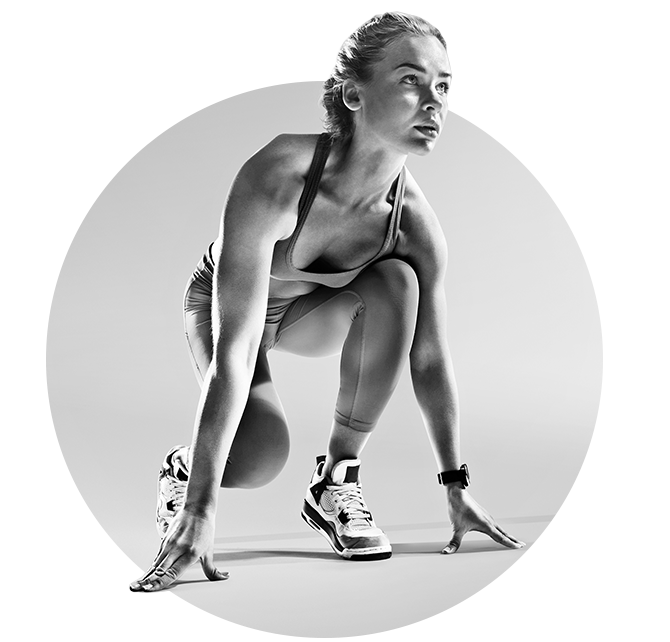 [ about upgr8 ]
Getting to the next level
[ Why Work With Us ]
Our Philosophy in Sports Marketing
OUT OF THE BOX IDEAS
CUSTOMER CENTRIC APPROACH
NETWORK
INTEGRATED SERVICES
EXPERTISE
We are out there, always looking into new market trends, emerging technologies and breaking news, putting together original and tailor-made proposals for our partners and positioning them in a unique and refreshing way in their target market. 
We treat our clients as part of our "family" and prior to any project design, we recognize their uniqueness, dedicating plenty of time to look into their company culture and really meet the people we will work with. Our approach always takes these experiential factors into account and we make our mission to become an extension of the company's marketing department and a dedicated trusted partner for decision makers.
We consider our network an integral part of our team! Networking and Relationship Building is a key factor for an agency's long term success. We pride ourselves for the vast list of corporations and their senior executives with whom we maintain and constantly nurture a close relationship. It is through this wide network that we find our partners and receive inspiration for potential business opportunities. Our network includes companies in the FMCG sector, Sports Apparel & Equipment, Energy, Insurance Market, Technologies, Telecommunications, Luxury Goods, Electronics and more. 
Even though activations, events and projects put together include a vast array of marketing and communication services, our partners only have to deal with one handler,  thus saving time and costs as well as increasing efficiency and alignment of the service provided with the partner's underlining strategy. 
Our team of people has a vast experience and specialization in the sectors each one is leading. We never stop studying and learning new advancements in our fields of expertise ensuring that our partners receive tailor made services of outstanding quality and value for them.
[ Who We Are ]
Meet Our Team
One of the most successful and respectable basketball agents in Greece, Giorgos is the founder and CEO of UPGR8, cultivating unique and lucrative business opportunities for corporate brands, elite athletes, and strategic partners. Giorgos launched his career as a basketball assistant coach, for the Greek Men's National Team (Silver Medal, Japan's World Championship, 2006) as well as in many Greek A1 clubs, to become the Director of Greece & Cyprus for Octagon Europe Basketball in 2010. Since then, he has recruited some of the best young prospects in Greece and internationally, including NBA MVP Giannis Antetokounmpo and many other Greek National Team players.
With a passion for sports, a creative energy and 10 years of experience in sales & marketing, Ilias is leading the agency's day-to-day marketing initiatives, overseeing external and internal resources to manage projects from proposal through completion. His responsibilities include content creation, events coordination and production, sponsorship outreach and execution and new business development. He loves the challenge of coming together as a team to reach new heights.
[ Business Development Director ]
Aristeidis' strongest asset is his rapport with senior corporate executives in Greece and internationally and his passion to constantly explore new business opportunities. With more than 15 years of  experience in sports marketing strategy, he is responsible for commercial negotiations and networking contacts, recognizing synergies among partners and laying the ground for the team to step in and get our projects to the next level.
[ Digital Strategies Director ]
A results-oriented marketing and communication professional with over 10 years of experience, Valentina supports elite and up-and-coming athletes connecting with their fan base and growing fan loyalty. Responsible for developing digital marketing strategies for UPGR8's clients, she is passionate about expanding the bond of sports brands and sports fans by raising the value of brand sponsorships. Working with authentic people with a common goal is what drives her.
[ Strategic Communications Director ]
Nikos is the co-founder and Publishing Manager of the largest basketball media brand and European portal, Eurohoops.net. Active in journalism since 1998, he has collaborated with major sports media in Greece, such as Filathlos, Protathlitis, Flash.gr. Nikos is among the instigators of the Antetonkounbros brand, responsible for organizing all Antetokounbros events, along with his team. As the Strategic Communications Director of UPGR8, he utilizes his relationship capital and knowledge of the industry to secure diverse business opportunities for all our clients and partners.
With 12 years experience in graphic and web design, spanning both advertising and digital agencies, Giorgos is the Creative Director of UPGR8. In his years as a project manager, creative director and video producer, he has overseen integrated advertising campaigns across social, retail, digital and owned channels as well as driven innovation in design, typography, content and brand voice. A member of the AntetokounBros marketing team since 2016, he is responsive for the brand's creative and video production. His greatest joy comes from watching dreams come to life through design and creative expression.